Certified Bourbon Steward Class
December 10 @ 11:00 am

-

4:00 pm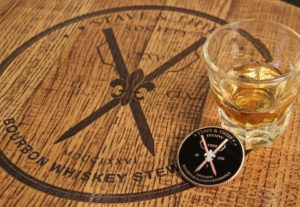 Certified Bourbon Steward Class
Many people claim to be bourbon experts. Did you know there's a certification program to prove it? The Stave & Thief Society is an in-depth training program for the world of American whiskey.
HGD is the first distillery in Pennsylvania to become a Stave & Thief Society Establishment Member! We are certified as an Executive Bourbon Steward to hold the Certified Bourbon Steward classes.
Wine has Sommeliers. Beer has Cicerones. And now, bourbon has Stewards. You know your Tennessee whiskey from bourbon, and you can categorize your bourbons by mash bill. But do you know enough to be certified in bourbon? Now you can find out. The Stave & Thief Society offers the world's only industry-recognized bourbon certification program.
LEARNING OUTCOMES – You will be able to:
1. list the standards of identity for whiskey and for bourbon and be able to identify the differences between the two distillates.
2. explain the basic science of the distillation process.
3. define and explain the different bourbon classifications and Bottled in Bond, and be able to identify bourbons belonging to each class.
4. identify heritage brands and which distilleries produce them.
5. identify basic differences in proof, age and mash bill in a blind sensory evaluation.
6. build a flight of 3 bourbons demonstrate the relationship among the products, and describe their characteristics and nuances.
7. understand the distillation and aging aspects of bourbon.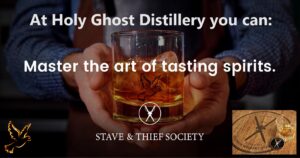 Upon successful completion and passage of the on-line exam you will be certified and receive Lifetime Membership in the Stave & Thief Society, a lapel pin that visibly designates you as a Bourbon Steward.

21 and over ONLY. All "experiences" are non-refundable and excluded from coupons. HGD does allow registrants to exchange their experience voucher for credit toward another experience or to reschedule with a minimum of 72 hour notice.
Related Events